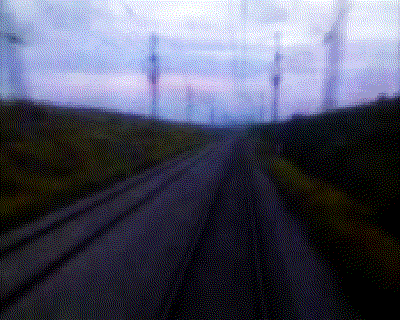 On Monday I had to make a fast trip to Athens, for a couple of Tuesday morning business appointments.

Since I didn't have to carry any heavy gear with me, I chose to travel by the fast train. And since my boss suggested so, I traveled - for the first time in my life - first class.

I have reached the following conclusions.

In Greek fast trains:

7 out of 7 first class passengers that you may travel in the same cabin with are men.
3 out of 7 male first class passengers are extremely talkative.
2 out of 7 can actually prove interesting to talk to. The rest can only talk about business and women in an uninspiring way.
1 out of 7 male first class passengers works in the public sector.

I am afraid that modern trains are faster, cleaner, but less fun.